Of late, a few bloggers* I know have mentioned experiencing nastiness from anonymous comments on blogs.** We don't have that problem here, for whatever reason. To be clear, I
do
delete comments (on the last post, in fact), but this is essentially always because they're blogspam of one sort or another.
Still, for those who've been plagued by such demons, check
this
…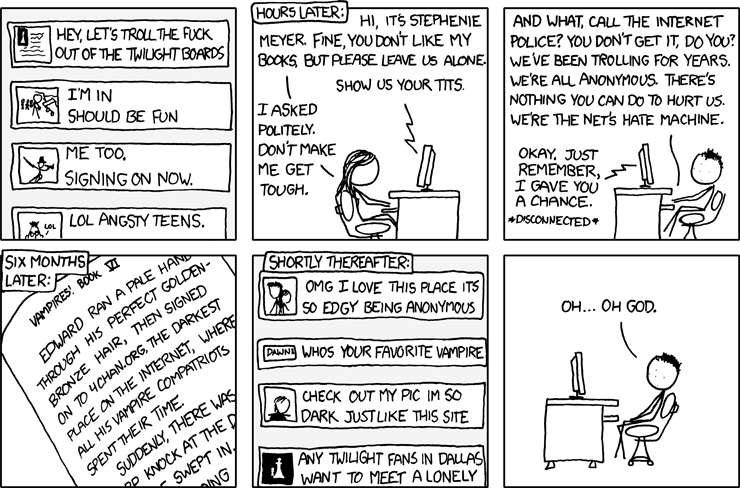 Just saying …
*Why, in the name of simple self-interest, does the spellcheck on
blogger
not recognize
bloggers
? Or
spellcheck
?
**Yeah, yeah, anonymous bloggers are worse, yadda yadda. Whatevs.